Wrightsville Beach is "the beach" of Wilmington, NC. For those unfamiliar, Wilmington does not actually have a beach. It is located minutes away from the beaches, but the city itself isn't connected physically to any type of beach. This confuses tourist to no end and makes it difficult for people to find good beaches: Just remember these things:
Wrightsville Beach is usually what people are referring to as the "beach in Wilmington"
It is by far the most popular and easiest beach to access
Very up scale and tightly controlled
South Side Jetty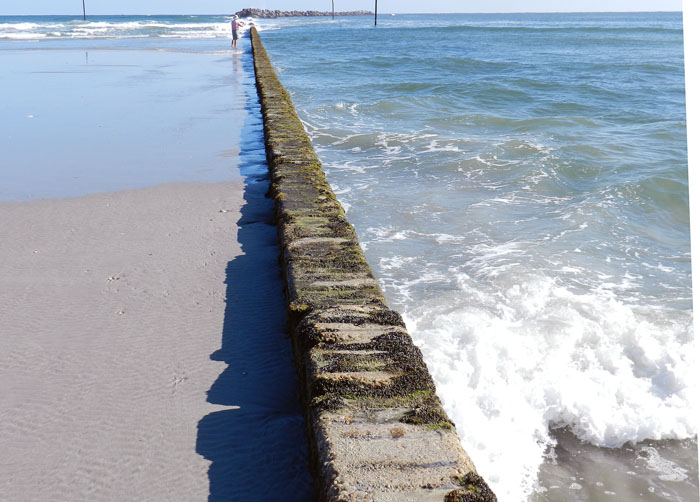 The jetty on the southern part of Wrightsville Beach is a little less well known and has these things:
A nature area to walk that hasn't been developed
Wrap around views of Masonboro Island
Decent parking
Less crowded part of the beach
2. Piers
Wrightsville Beach has 2 piers. One is Johnnie Mercer and the other is the Oceanic.
Johnnie Mercer pier is known as a good place to fish and drink beer
The Oceanic restaurant is a high end seafood restaurant.

3. Wrightsville Beach Park
Wrightsville Beach park is a great place to hangout, exercise, and find great parking.
It's FREE and the parking is free as of 2018
Tennis courts
Park for kids to play
Basketball
4. Visitors Center & Preservation Center
Wrightsville Beach has a nice cool visitor center and museum. Make sure to check it out!
5. Renting a stand up paddle board

Wrightsville Beach has fantastic paddle boarding and kayaking.
Rent a paddle board at Wrightsville SUP for $25 an hour and explore the marshes
Plenty of easter eggs and strange things to find out on the water
6. Northside
The north side of Wrightsville Beach is very desolate because it's far more difficult to park.
HUGE nature preserve and trails to walk
More affordable condos in case you want to invest or purchase/rent a beach condo
Great stand up paddle boarding waves